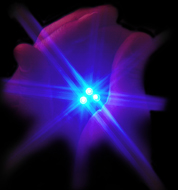 Welcome to Music Poetry's
home page.



Enter these pages

stimulate your mind

soothe your soul



What is music poetry?



Music poetry is created when a poet associates a poem with any musical piece, ranging from jazz (Langston Hughes reading with Charles Mingus) to classical (Saint Saens' "L'histoire du Soldat").






However, the only requirement for a music poem is that it deal with music in any way, according to poetry lexicographer John Drury.



Some music poems

--imitate a musical form

--respond to a musical piece

--can be performed with music

--narrate a musical event

--explore an instrument

--use works meant to be sung.

Site Contents

The following pages are under construction--

Tips for Indie Marketers

Review of "The Weary Blues" CD

"Emotional Evolution," a collection of my poems responding to jazz, blues and bossa nova

"Longing for You, Brazil," my poetry opera in two languages for five readers, chorus, piano and drum

My translation of Beethoven's "Sonata Pathetique" into a poem depicting despair

Welcome to Diana DuMoulin's Music Poetry site.


In this website, I bring together a number of ideas and examples that are considered to be poetry with music or music poetry. Some of my work is available here, and I will link you to others'. Reading and research material, lists of recordings and music and audio download will be made available to you.